Principles of Responsible Gaming
Betting on sports or playing casino games at 1xBet is a game of real money, so it should be handled with the right level of responsibility. Our team is keen to ensure that our bettors only enjoy their gambling experience and do not face the problems that can arise as a consequence of gambling addiction. It is up to the user to understand the importance of gambling and that they alone are responsible for their own betting or casino games.
On this page, we want to remind you of the risks involved, so you can be forewarned and avoid unnecessary problems.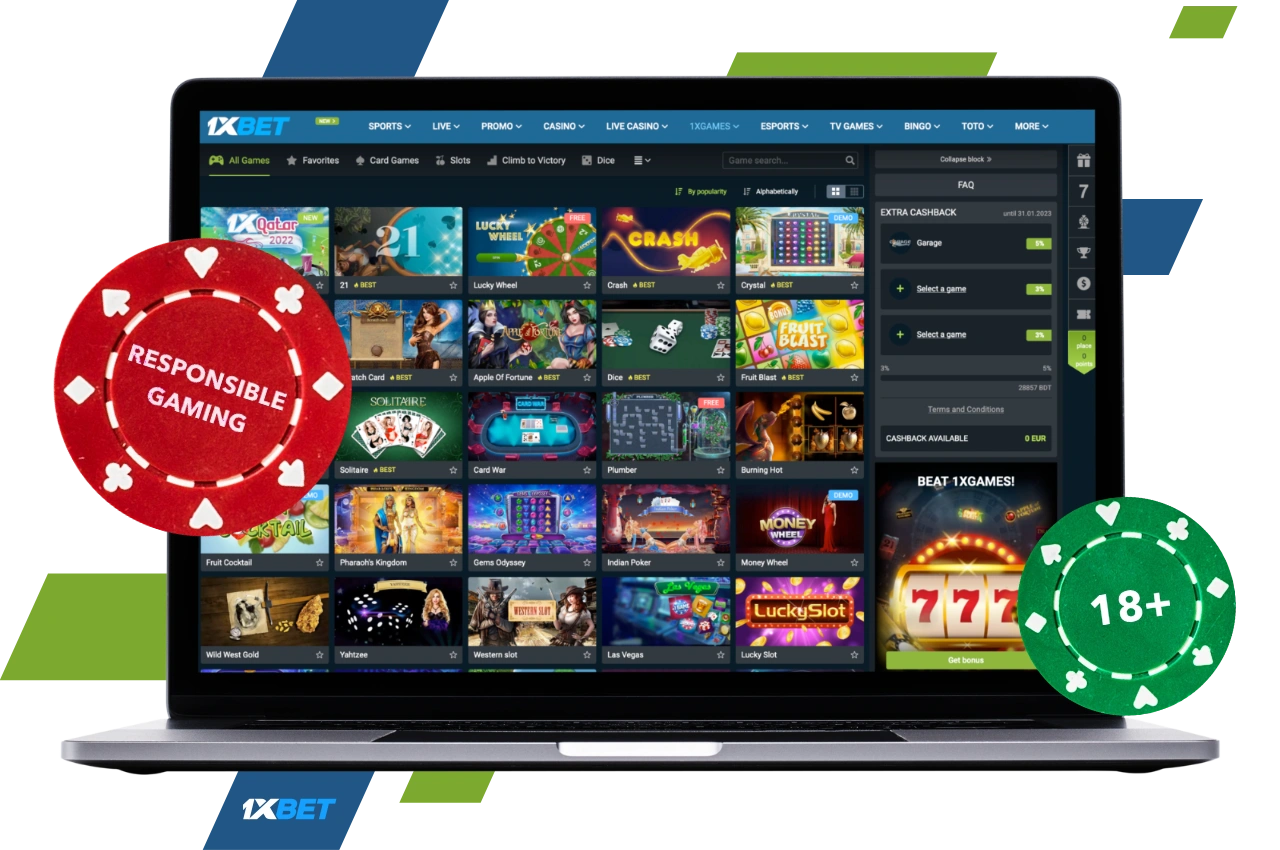 Responsible Gaming Policy
When it comes to playing for money, a great deal of attention needs to be paid to self-control and the assessment of the current situation. Most of 1xBet players are well aware of all the risks and usually do not face any problems. Nevertheless, a small proportion of bettors sometimes take an irresponsible approach, due to which they encounter problems of gambling addiction.
Here are the most basic principles you need to remember:
Betting on sports and playing in casinos is a great hobby that should bring pleasure, not steady profit;
Don't succumb to the emotions of gambling when you lose, approach playing for real money with a cool head;
Only gamble with money that belongs to you, without its loss significantly affecting your livelihood, or the livelihood of your loved ones;
Keep track of how much money you spend and how much money you get from your real money games.
If you stick to these basics, you will not have any problems and you will always be able to get only a charge of positive emotions, without missing out on the opportunity to win effortlessly.
How to Detect Gambling Addiction
The biggest problem with gambling addiction is that players often do not realize that they actually have some sort of gambling or casino problem.
Here are a few basic signs of players suffering from this affliction:
Players spend a lot of time at bookmakers or casinos;
They constantly raise their bets after losses to recoup lost funds;
They treat betting as a way to make money quickly and easily rather than as a hobby;
When a bettor can't bet, they don't feel positive about other areas of life;
Players start borrowing money to bet, and when they lose it, they start having serious financial problems.
If you suddenly feel that these factors can be attributed to you, it is likely that at some point you have lost control of yourself and an addiction has begun to form.
Responsible Gaming Support
If you realize that you are developing problems with your betting and casino game addiction, you should contact our support team. First of all, you can freeze your 1xBet account for a certain period of time to take a break and rest, to take your mind off of playing for real money.
In addition, the 1xBet can pass you the contact information of the closest organizations to you, which help in the fight against gambling addiction.